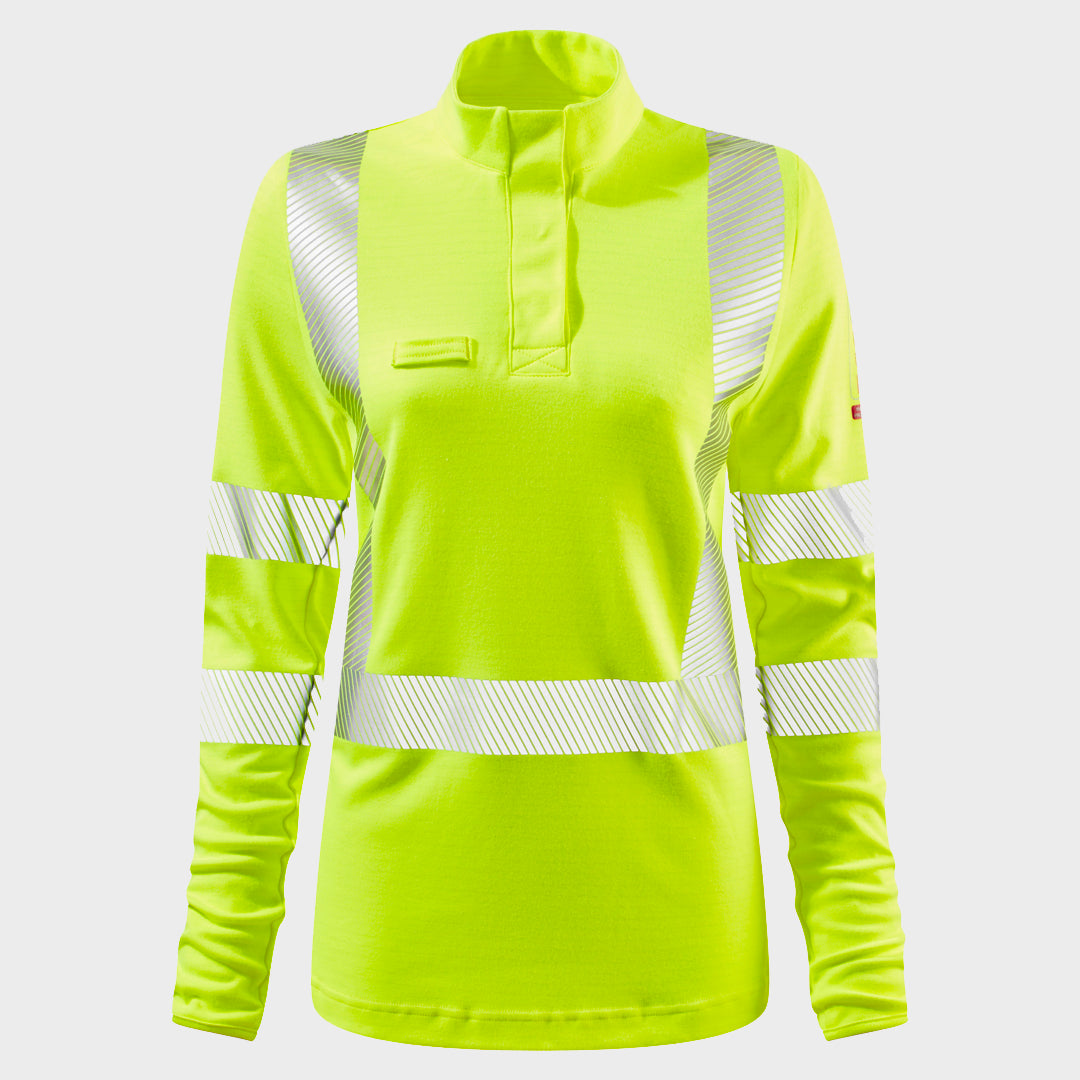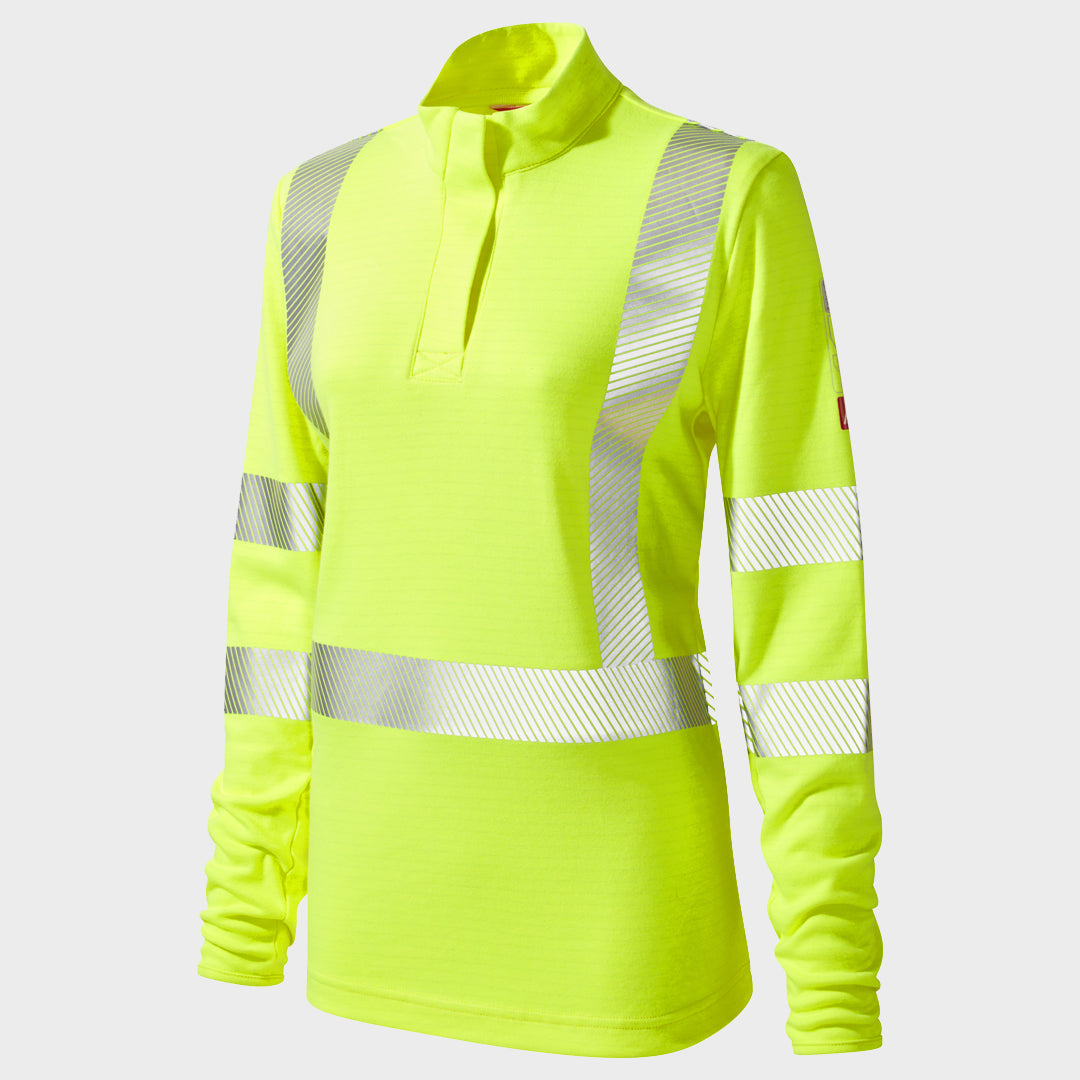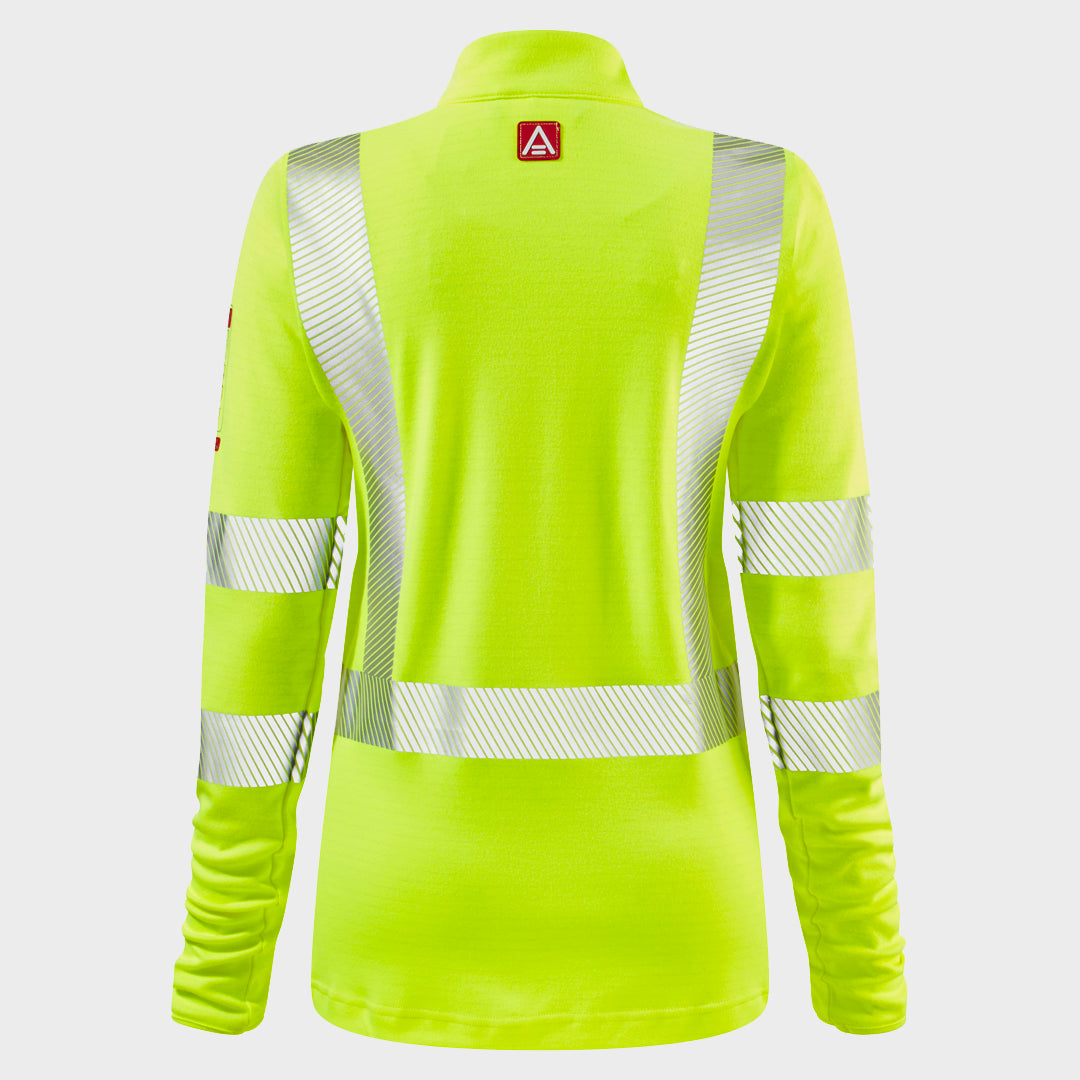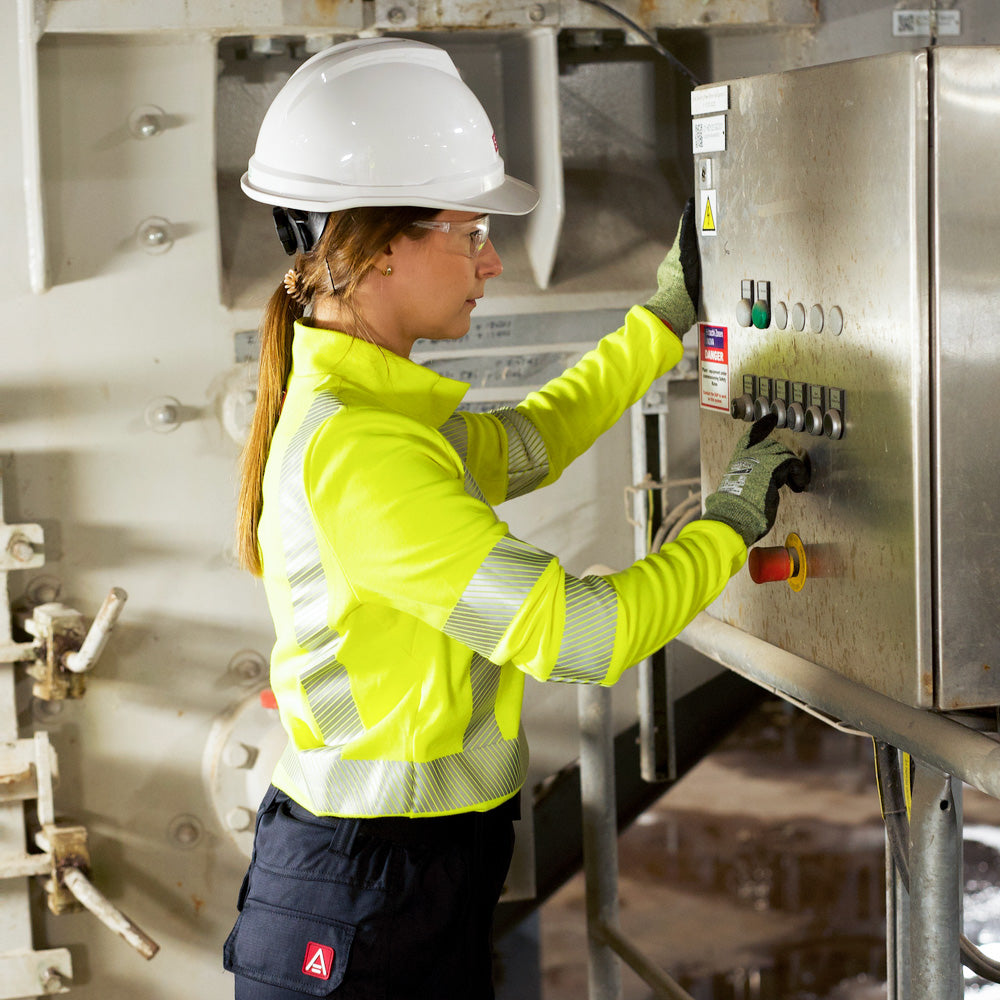 STRATA® Arc Womens Hi-Viz Poloshirt (CL.1/ARC2/EBT50 14)
Introducing our exclusive STRATA® Womens Arc Hi-Viz Poloshirt, Inherent, lightweight and comfortable. With chevron reflective bands to the torso, arm and shoulder for increased visibility. Our unique Easi-Arm Gusset Technology gives optimum movement for the wearer.

100% Inherent ARC FR Protection
The FR protection is woven into the fabric meaning it is permanent. No matter how many times the garment is worn or washed, the protection level always remains. This results in peace of mind knowing all STRATA® garments will keep engineers safe for the life of the garment and it saves you money reducing the cost per use by not having to keep replacing garments after their chemical protection is washed out.

Easi Arm™ Gusset Technology
The added underarm panel has been fitted and developed to give greater freedom of movement through the sleeve and shoulder for working overhead and on the ground without exposing any skin.

High Stand collar with button fastening
The high collar is not only modern in look but produces excellent coverage around the neck when fastened. The less skin exposed the better.

Segmented Reflective Tape
FR heat applied segmented tape is designed with small spaces between the vertical reflective bands, on knitted fabrics, it moves with the body and not against it meaning engineers can work comfortably and freely with no restriction to the stretch in their garment. Adheres to International Hi-Visibility standard EN20471.

Standards Badge
External transfer badge displaying the garments Standards and Arc cal rating.

NFPA70E Compliant
This garment is NFPA 70E compliant, ensuring it adheres to the safety standards established by the National Fire Protection Association for protecting engineers against electrical hazards. This designation signifies that the garment has undergone rigorous testing and meets the necessary criteria to minimise the risk of electric arc flash incidents in electrical work environments.
EBT50 = 14cal/cm²; ELIM = 9.5 cal/cm² & APC = 1
Class 1 Category 2
100% Inherent

Composition
Inherent Fabric: 54% Modacrylic / 44% Cotton / 2% Antistatic
Weight: 270g/m² / 8oz

Standards
EN 61482-2:2020 (EBT50 = 14cal/cm²; ELIM = 9.5 cal/cm² & APC = 1) (Arc Rating)
EN 1149-5:2018 (Electrostatic Discharge)
EN ISO 11612:2015 (A1 A2 B1 C1 F1) (Heat & Limited Flame Spread)
EN ISO 13688:2013 General Performance)
EN ISO 20471:2013+A1:2016 (Class 2)
NFPA70E Compliant
Commonly purchased with