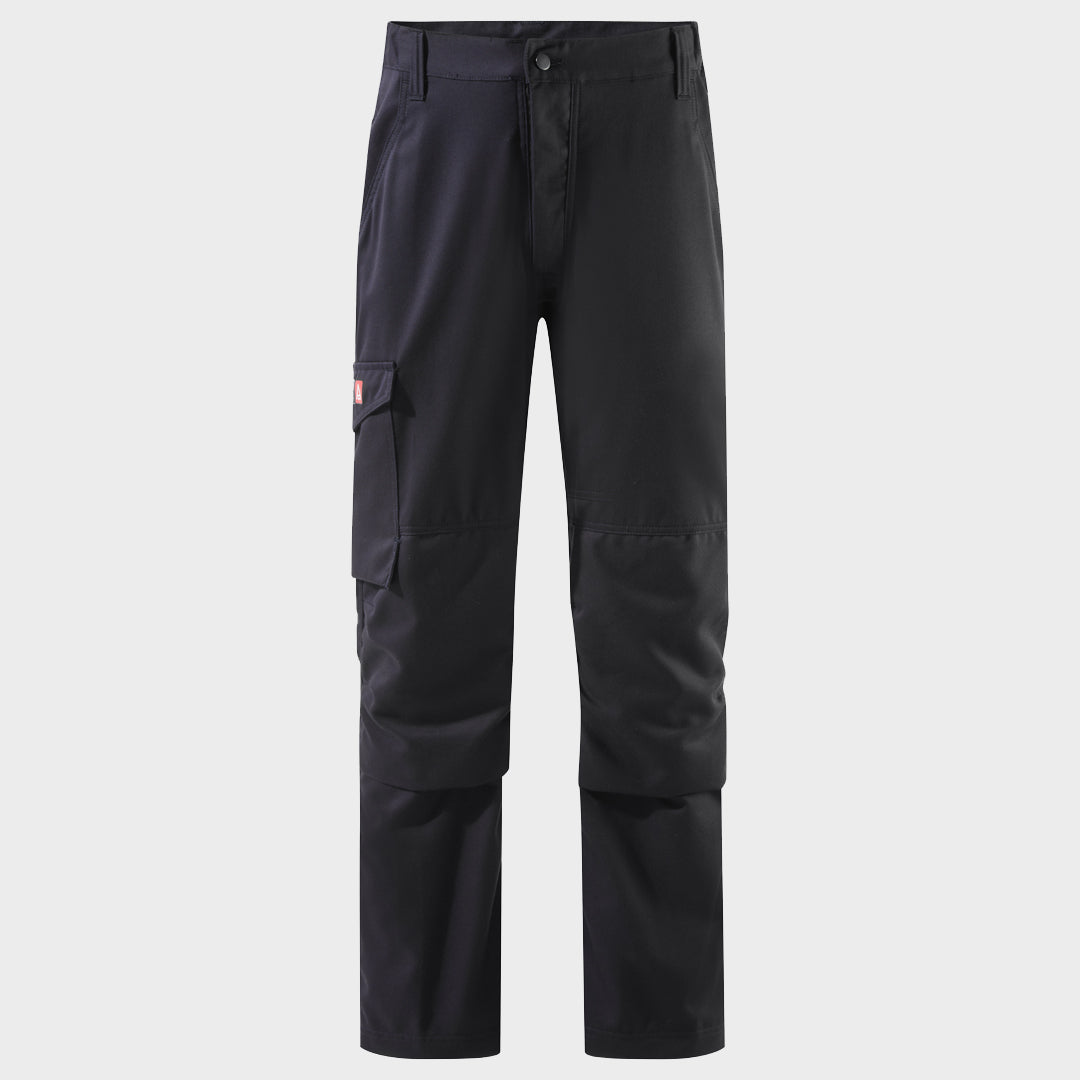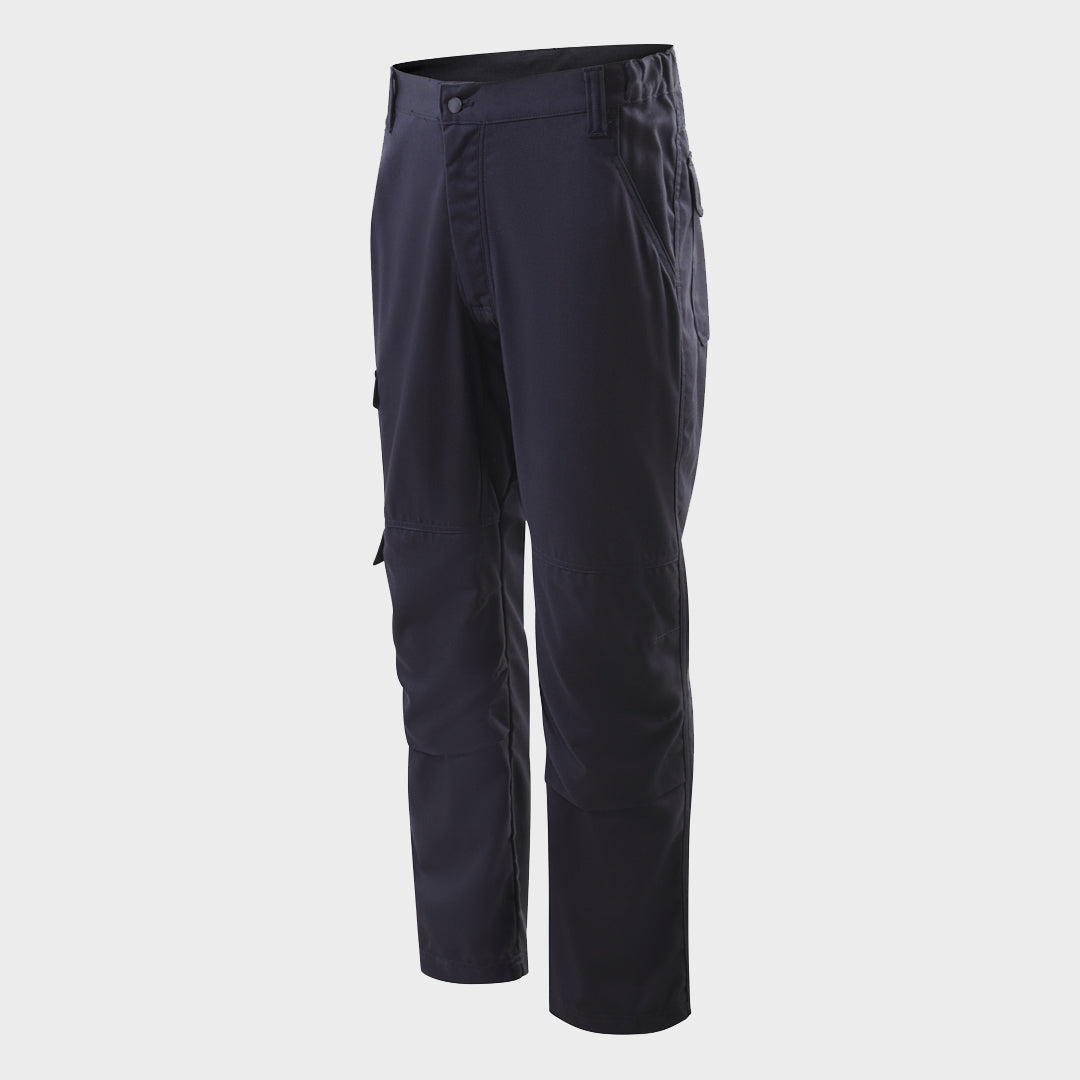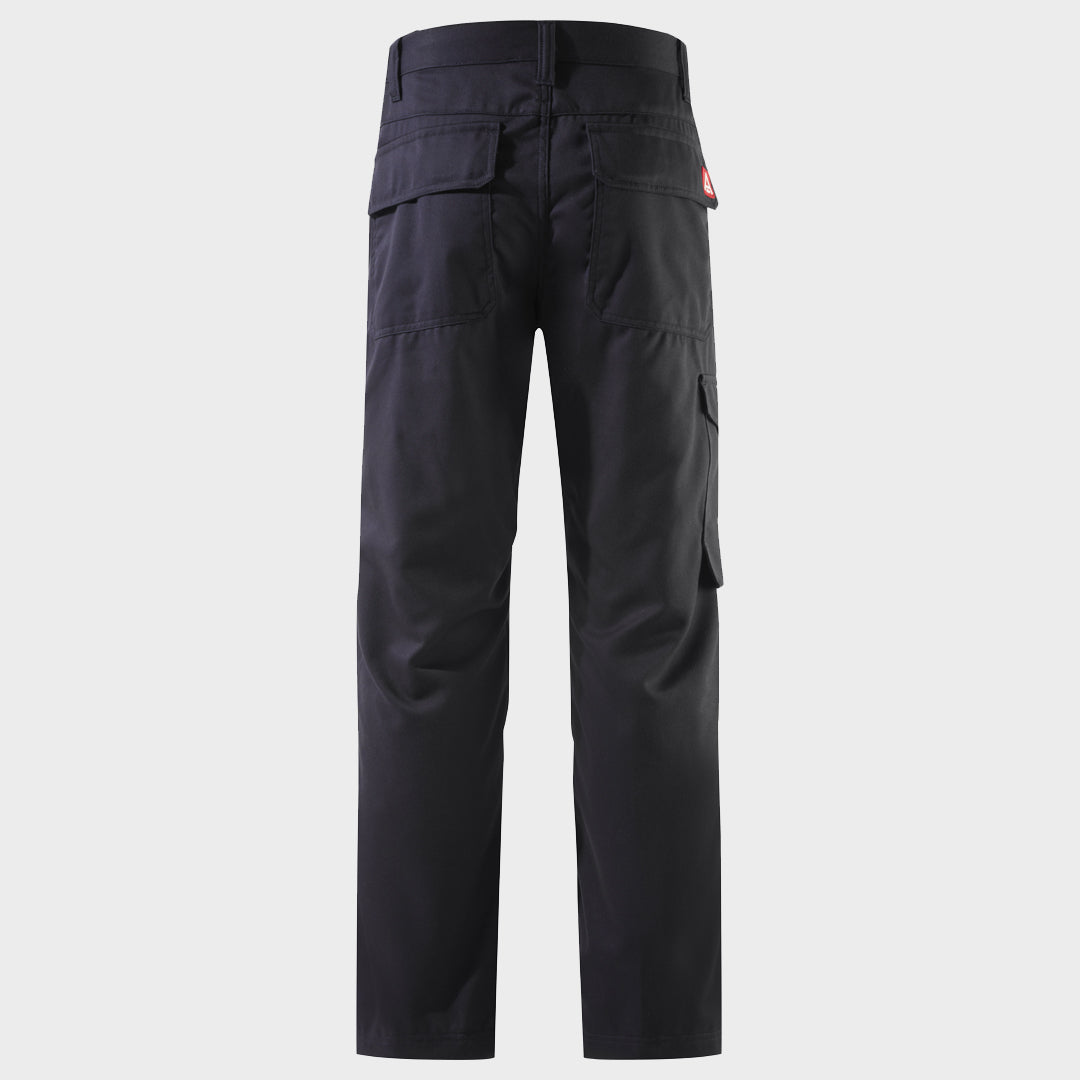 STRATA® ARC Cargo Trouser (CL.1/ARC2/EBT50 9.1)
The STRATA® ARC Cargo Trouser has been ergonomically designed with a semi fitted corporate appearance with freedom of movement.

100% Inherent Arc FR Protection
The FR protection is woven into the fabric meaning it is permanent. No matter how many times the garment is worn or washed, the protection level always remains. This results in peace of mind knowing all STRATA® garments will keep engineers safe for the life of the garment and it saves you money reducing the cost per use by not having to keep replacing garments after their chemical protection is washed out.
Easi-Crotch™ Gusset
Unlike conventional workwear with single-seam designs in the crotch area, our STRATA® trouser collection contains a unique construction that removes common trouser issues such as pressure build-up leading to rips, tears, and discomfort. Inserting this additional fabric in the crotch area strategically disperses pressure across the entire gusset area meaning your trousers are more durable, comfortable and are built to last.

Elasticated Waistband
An elasticated side waist allows extra movement for a comfier fit.

Belt Loops
Waist loops for your FR Belt *Do not use belts with Metal Buckles when working in an electrical environment.

Concealed Kneepad Pockets
A hidden pocket to insert kneepads, ideal when working on the ground. Kneepads can be left in the garment and washed or removed prior to washing.

5 Piece Crotch Gusset
Provides a roomier fit and greater comfort without restriction or chafing.

Standards Badge
External transfer badge displaying the garments standards and Arc cal rating

NFPA70E Compliant
This garment is NFPA 70E compliant, ensuring it adheres to the safety standards established by the National Fire Protection Association for protecting engineers against electrical hazards. This designation signifies that the garment has undergone rigorous testing and meets the necessary criteria to minimise the risk of electric arc flash incidents in electrical work environments.

Pockets
Cargo Pocket
Patch pocket with flap closure giving multi-functional storage possibilities for the wearer
ELIM = 8.2cal/cm², EBT50 9.1cal/cm² & APC = 1
Class 1 Category 2
100% Inherent

Composition
Inherent Fabric: 54% Modacrylic, 44% Cotton, 2% Antistatic
Weight: 240g/m² / 7.1oz

Standards
EN 61482-2:2020 EBT50 = 9.1cal/cm² & ELIM = 8.2 cal/cm2, APC = 1 (Arc Rating)
EN 1149-5:2018 (Electrostatic Discharge)
EN ISO 11611:2015 A1 A2 Class 1 (Welding & Allied Processes)
EN ISO 11612:2015 A1 A2 B1 C1 F1 (Heat & Limited Flame Spread)
EN ISO 13688:2013 (General Performance)
NFPA70E Compliant
Commonly purchased with