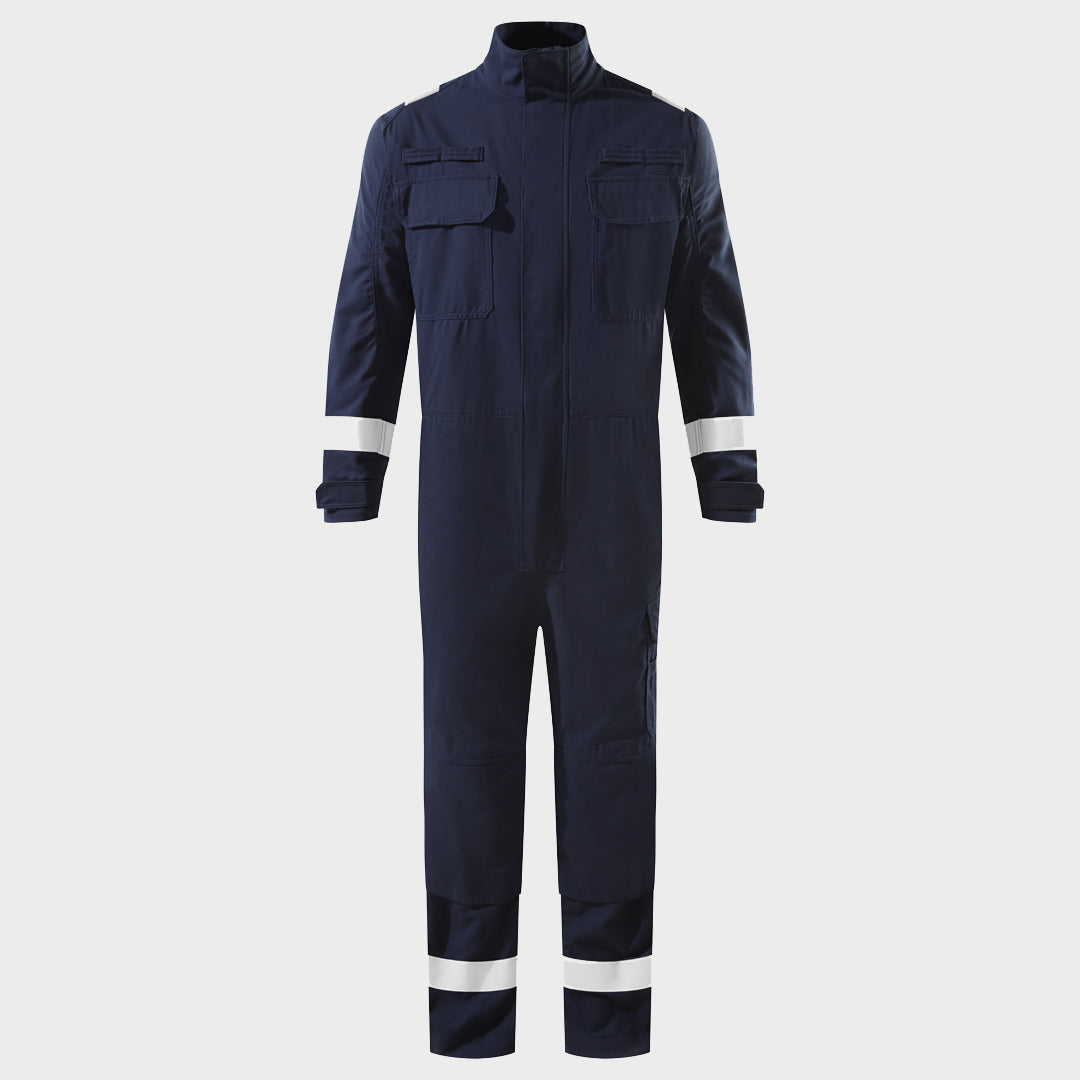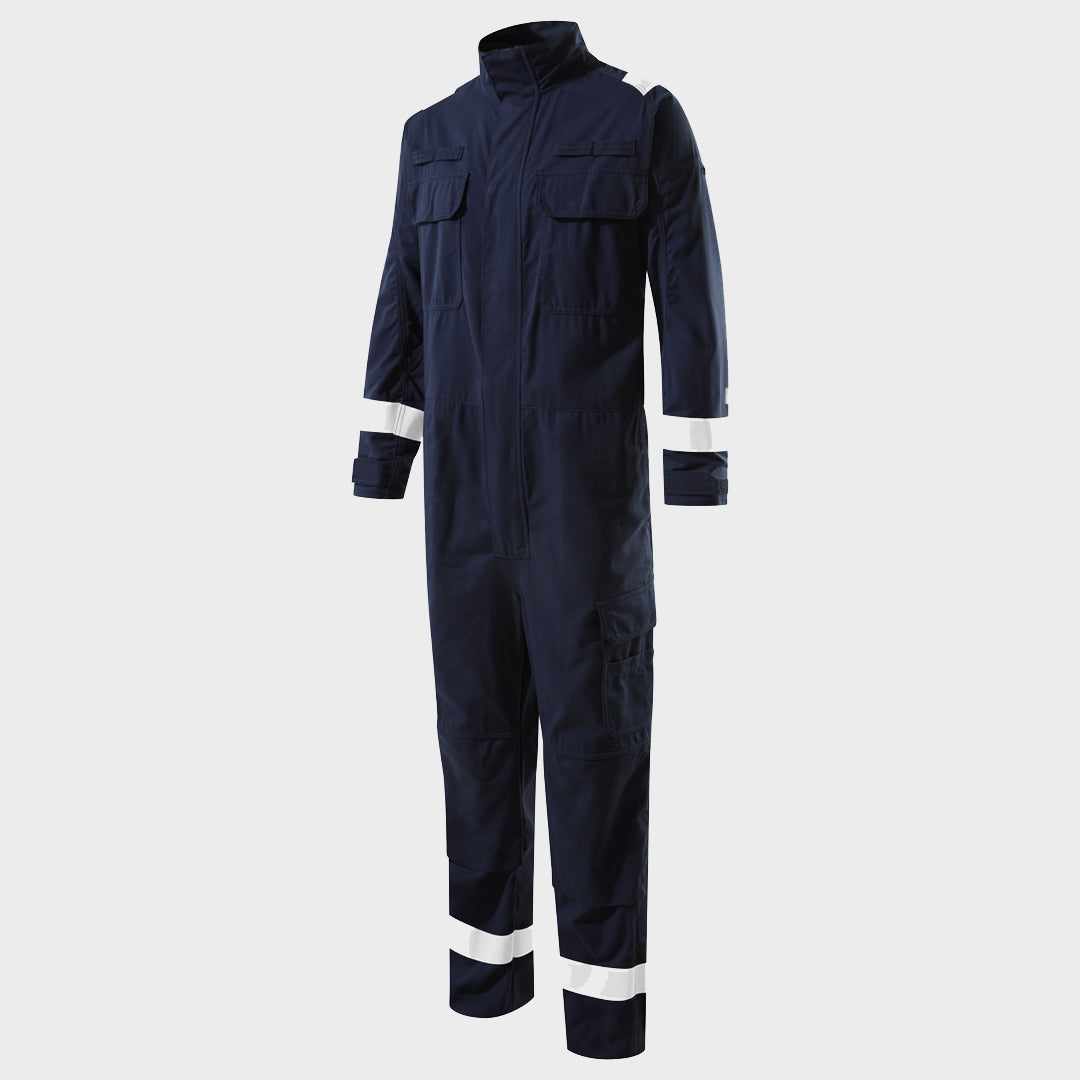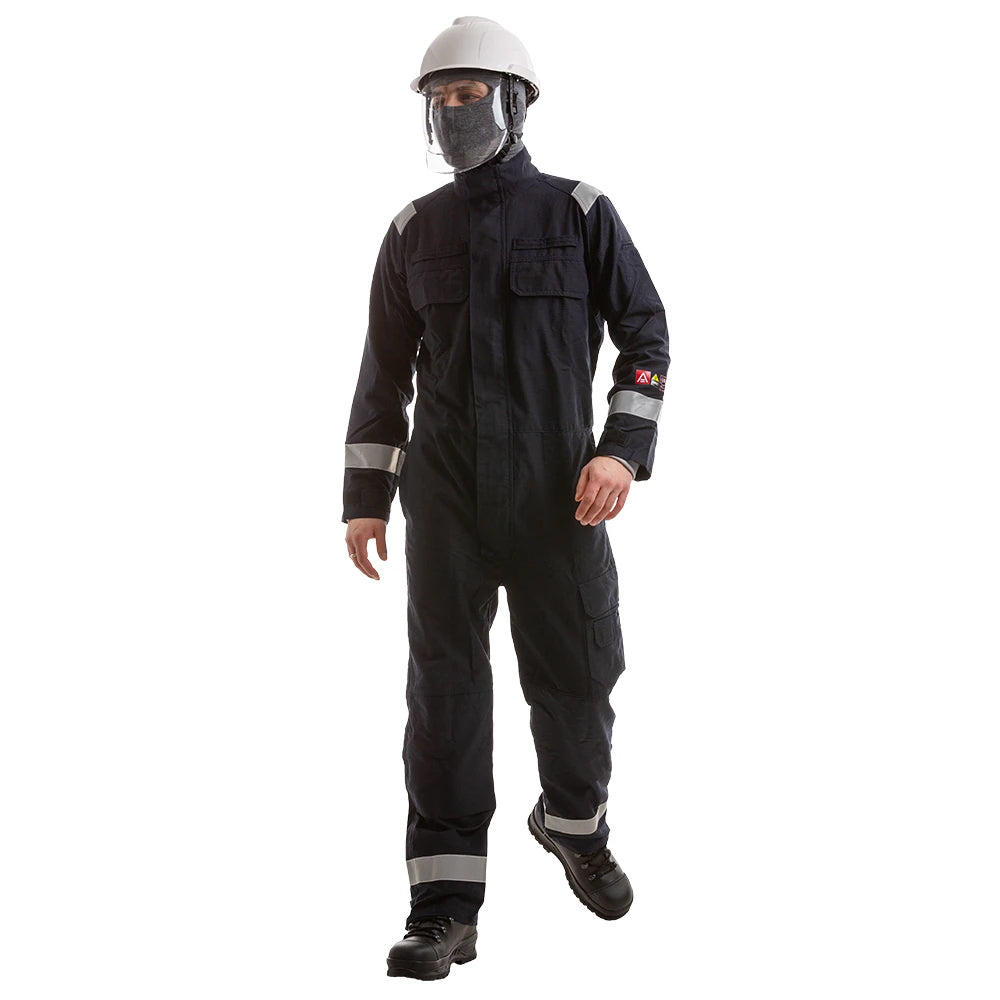 STRATA® ARC Lightweight Overall (CL.1/ARC2/ATPV 8.5)
Combining a super light weight overall, with excellent protection against electric arc flash and also maximum comfort and style. Great features make it a very functional.

100% Inherent Arc FR Protection
The FR protection is woven into the fabric meaning it is permanent. No matter how many times the garment is worn or washed, the protection level always remains. This results in peace of mind knowing all STRATA® garments will keep engineers safe for the life of the garment and it saves you money reducing the cost per use by not having to keep replacing garments after their chemical protection is washed out.

Easi-Arm™ Gusset Technology
The added underarm panel has been fitted and developed to give greater freedom of movement through the sleeve and shoulder for working overhead and on the ground without exposing any skin.

Internal Adjustable Waistband
All our STRATA® Protection Coveralls/Overalls contain an internal adjustable waist giving you the option to loosen or tighten the fit. Allowing for an extra layering of protective clothing to be worn underneath whilst maintaining a comfortable fit.

2 X Double Radio Loops
Upper chest loops to attach Gas Monitors / Radio to the body freeing your hands while working.

Adjustable Velcro Cuffs
Allows the wearer to tighten or release the cuff fit over underlayers and against the weather elements.

Concealed Kneepad Pockets
A hidden pocket to insert kneepads, ideal when working on the ground. Kneepads can be left in the garment and washed or removed prior to washing.

Standards Badge
External transfer badge displaying the garments standards and Arc cal rating Unified Label Internal label woven or transfer displaying the garments certified standards and Arc cal rating

Hi-Visibility Reflective Banding
Applied to strata garments to increase a person's visibility and therefore prevent accidents caused by personnal not being seen.

Storm Guard Zip Covering
Extra layers of closure over the front zip to give total protection from wind and rain ingress.

Zipped Ankle Opening
Gives wearer ease of putting on over footwear and removal over footwear.

NFPA70E Compliant
This garment is NFPA 70E compliant, ensuring it adheres to the safety standards established by the National Fire Protection Association for protecting engineers against electrical hazards. This designation signifies that the garment has undergone rigorous testing and meets the necessary criteria to minimise the risk of electric arc flash incidents in electrical work environments.
ATPV 8.5cal/cm² & APC = 1
Class 1 Category 2
100% Inherent

Composition
Inherent Fabric: 55% Modacrylic / 44% Cotton / 1% Anti-static
Weight: 200g/m² / 5.9oz

Standards
EN 61482-2:2020 ATPV = 8.5cal/cm² & APC = 1 (Arc Rating)
EN 1149-5:2018 (Electrostatic Discharge)
N ISO 11612:2015 A1 A2 B1 C1 F1 (Heat & Limited Flame Spread)
EN ISO 13688:2013 (General Performance)
NFPA70E Compliant
Commonly purchased with