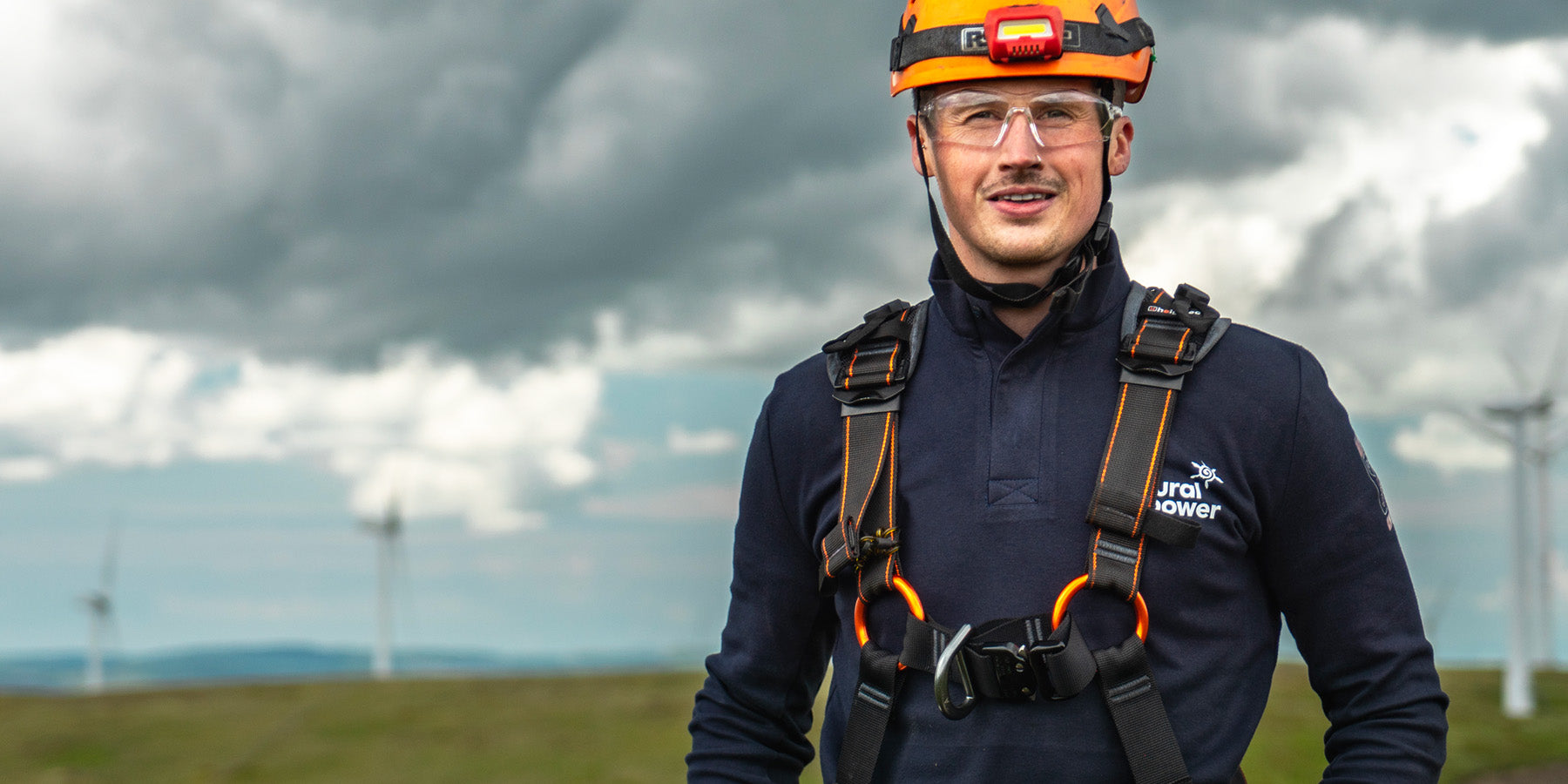 Garment Branding
We understand the importance of brand image and how a consistent, uniform team can enhance the look and feel of your company. However, it is crucial that we adhere to industry standards and regulations to ensure the integrity and safety of our garments and most importantly, the safety of you the customer.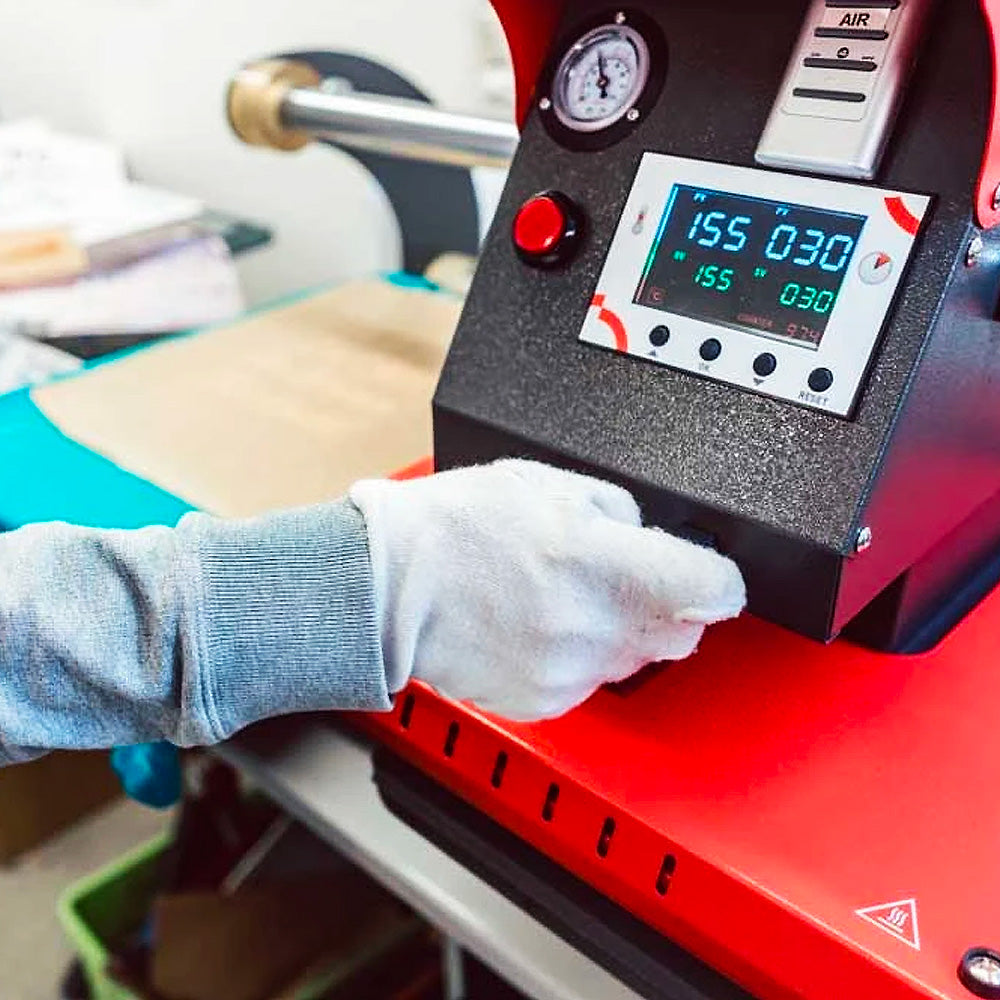 in-house branding facilities
Our in-house branding facility allows us to independently personalise your clothing. Working closely with our clients, we produce artwork that is specific to your company's requirements and best suited to your particular garments.
We also stock generic heat transfers such as VISITOR, ELECTRICITY AND GAS that are readily available.
It is very important to note that we only stock and use FR Transfers - this keeps the wearer protected. 
FR Heat Transfers
For this reason, we primarily recommend using flame retardant heat transfers for garment branding on our arc flash clothing. This method ensures that the integrity of the garment is not compromised, as putting needles through the fabric can damage its protective properties.
Our heat transfers are custom made with pantone colours to match your branding, ensuring a professional and cohesive look for your team. The transfers are designed to meet specific industry standards for flame resistance, so it is important to use a transfer that has been tested and certified for the intended use.

Note: We require a minimum order of 25 logos for branding, which will come at an additional cost to the customer.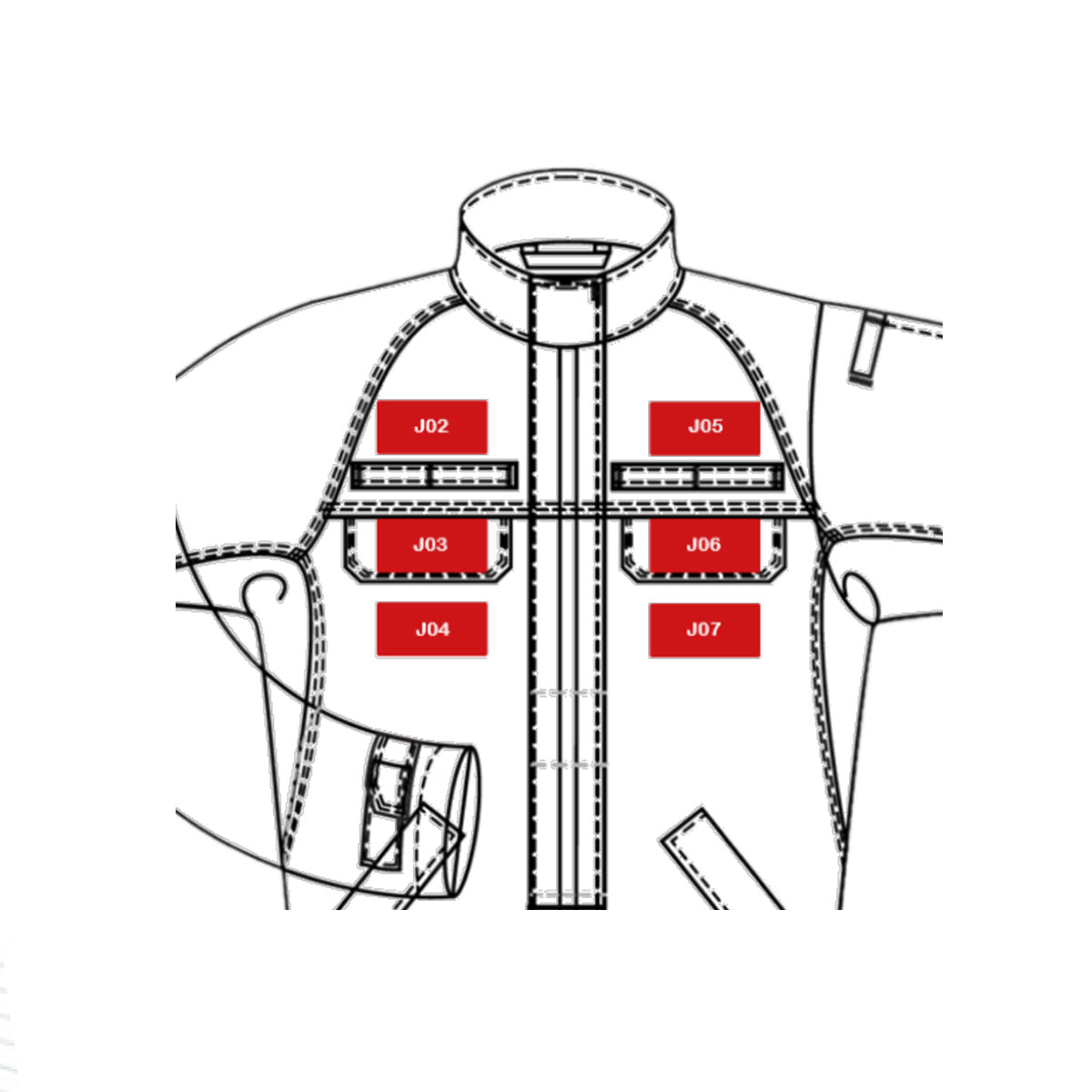 Chest area
This is a popular position for small logos or brand names. It is typically located either on the pocket flap or above the pocket flap (whichever your preference is).
Front Nape of the neck
This area would fit small/medium sized logos.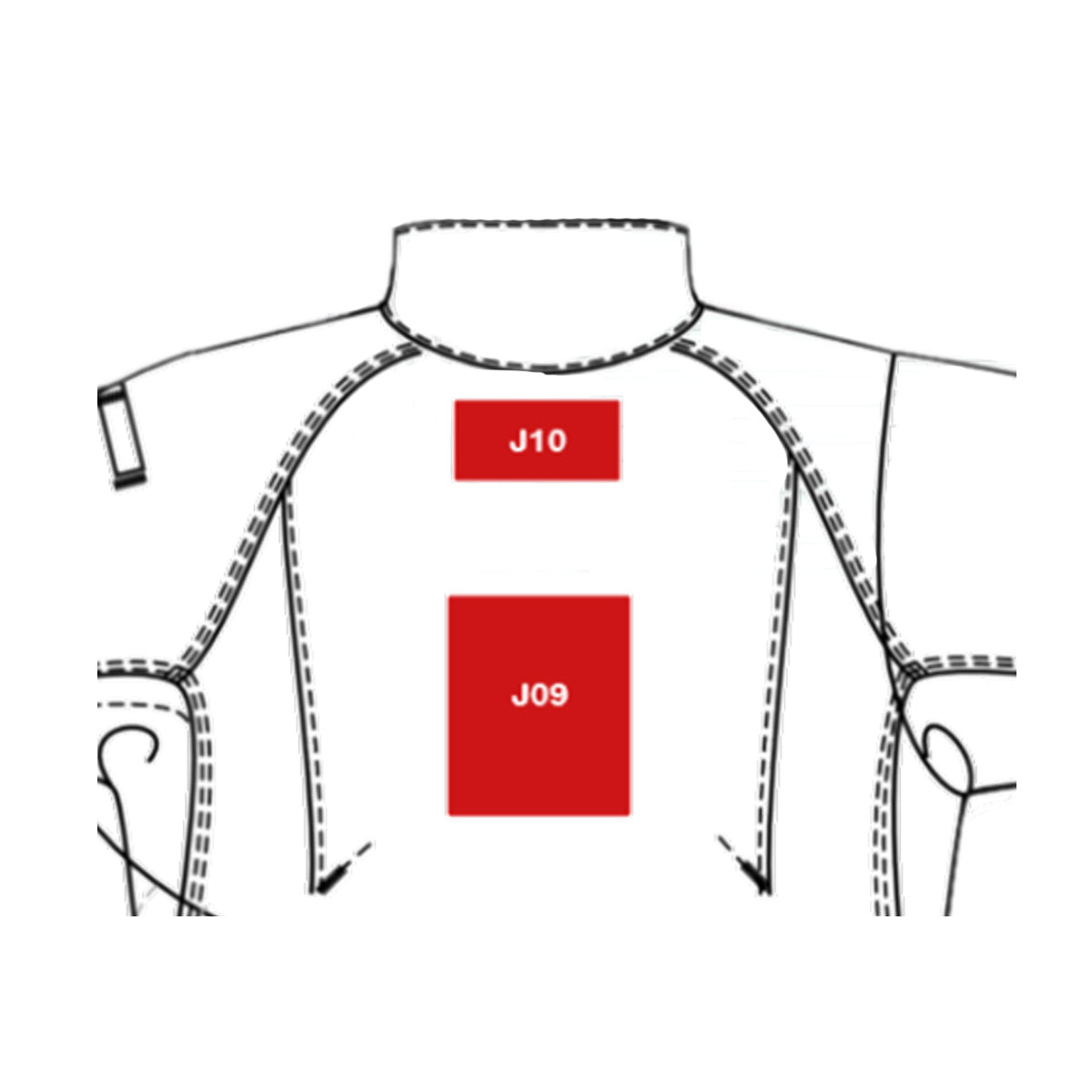 Back
This area would be a large logo in the center of the back and would sit directly underneath our STRATA® emblem.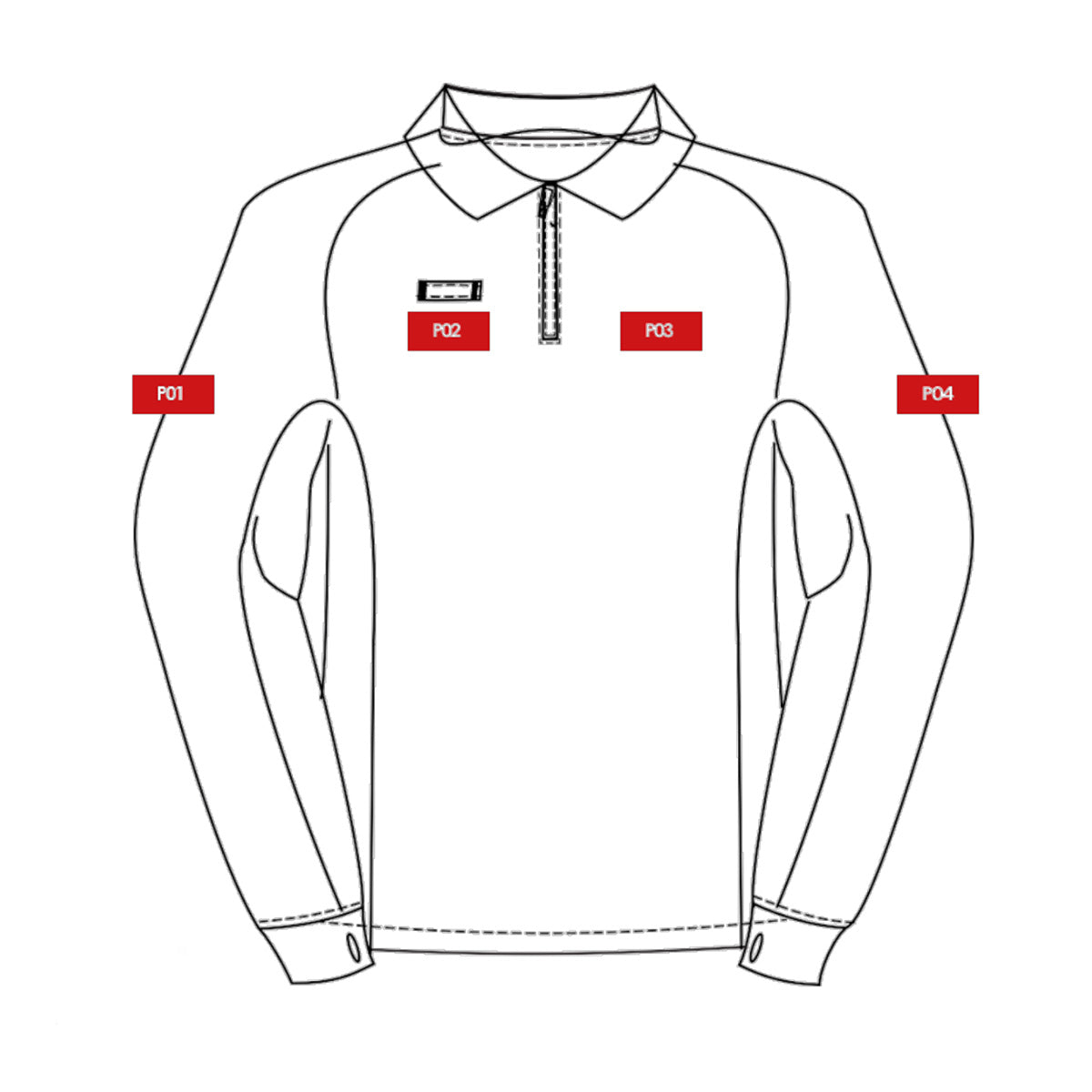 Sleeves
Right Sleeve - This space can fit logos of most sizes
Left Sleeve - This left sleeve contains STRATA® certification symbols, however clients request logos either above or below them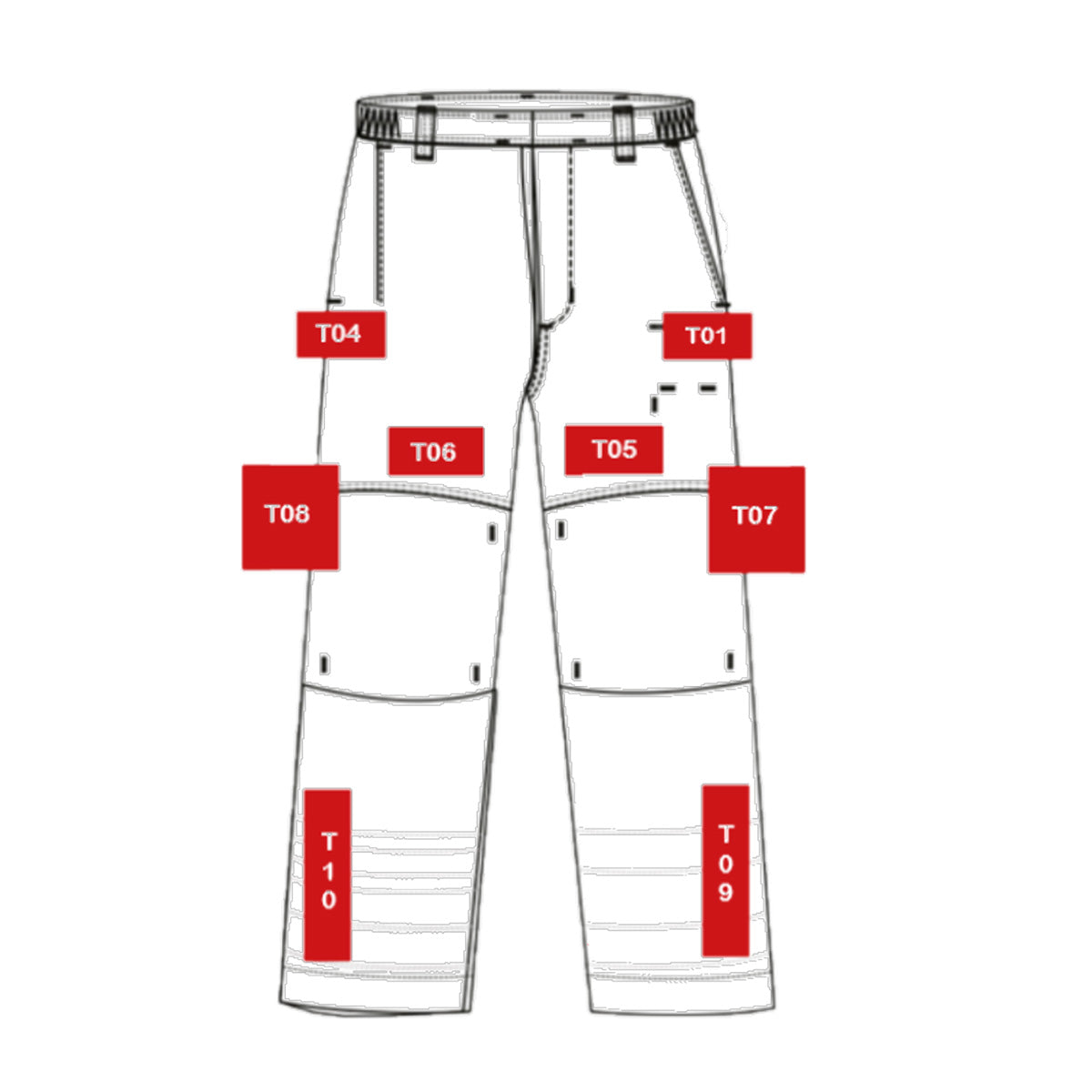 Trousers
Areas such as under the pockets, on cargo pockets, up the leg, above the kneepad area, and on the seat.